How to choose an entry door? As the first line of defense for your home, safety is of utmost importance. However, in addition to safety, many factors should be considered when selecting an entry door. Here are the top 5 selection criteria:
Safety performance of high quality door
Security is the top priority, and an entry door should always be a Grade A anti-theft door. But how can you choose one that is truly safe?
Check the lock core
When selecting an anti-theft door, pull out all the lock heads and observe the locking core's engagement status. Doors with better engagement tend to have higher quality and stronger anti-theft capabilities.
Check the hinge
The hinge on an anti-theft door controls the door's opening and closing and must be wear-resistant. As an entry door is relatively heavy, there are certain requirements for the hinge's bearing capacity.
Check the sealing strip
The sealing of an anti-theft door should also be considered. Good sealing strips age slowly and can provide cushioning and anti-wear functions.
Choose a soundproofing China metal door
Soundproofing is also important for an entry door. High quality door can isolate external noises and ensure a comfortable and peaceful home environment.
Check the door's weight
The density of soundproofing materials is directly related to their ability to block out noise. Generally, doors made of molded material are light and have poor soundproofing capabilities. However, if a soundproofing cotton layer is added to the middle of a flat, hollow-core door, it can have better soundproofing capabilities than a solid wood door.
Check the door's flatness
The flatter the wooden door, the better it can be matched with the door frame, leading to better soundproofing results.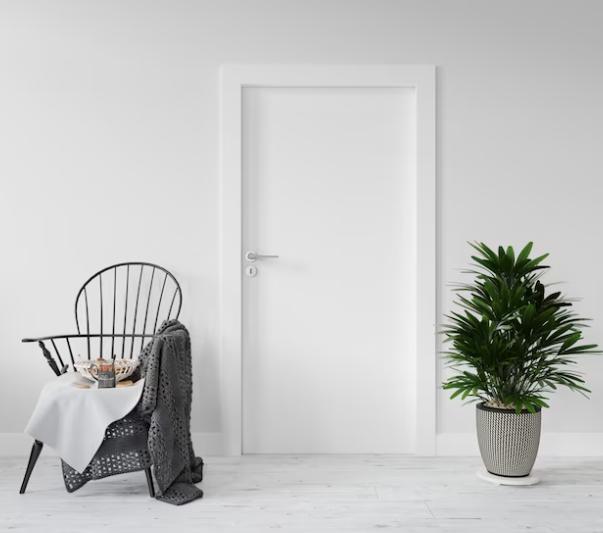 Material types of door
There are many types of materials for an entry door. The most common ones are:
Iron entry door
Iron entry doors have a hard, awkward appearance and are difficult to blend in with modern indoor decor. They are suitable for ordinary home decoration.
Stainless steel entry door
Stainless steel front entry doors are durable and have higher safety. However, the color of stainless steel is too monotonous and rigid, making it difficult to coordinate with the door and surrounding environment.
Armored door
An armored entry door is a high-end entry door with stable performance, durable and not easy to deform, beautiful appearance. It is suitable for luxury home decoration.
Copper entry door
Copper entry doors have good fire resistance, anti-corrosion, anti-prying, and anti-dust properties. However, the price of copper entry doors is relatively high, making them suitable for high-end residential use.
After-sales service of door company
After-sales service is also crucial when buying home building materials. Therefore, it is best to choose a reliable China door company.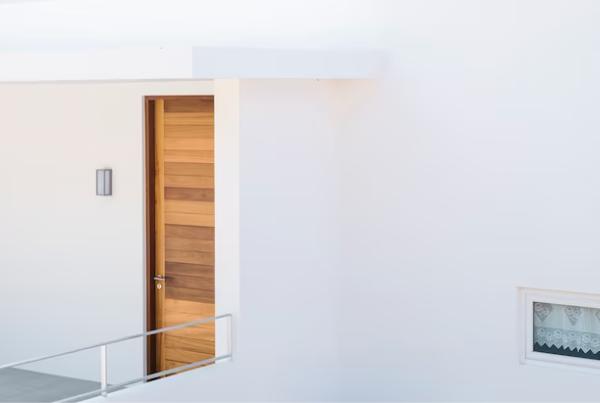 Different types of door appearance
As the first entrance for a home, a door's appearance cannot be too plain. A simple and atmospheric appearance is definitely long-lasting.
Natural wood color door
A natural wood color door has a warm texture, giving people a peaceful and pleasant feeling that builds a warm home.
Grey-blue door
The light grey-blue color is fresh and natural. No matter how it is combined with the wall surface, it will create a peaceful and prosperous effect.
Black door
Black is solemn yet stable and fashionable. A black entry door with colorful and interesting interior decoration creates a fascinating contrast.